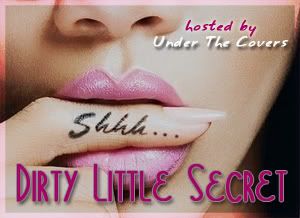 Dirty Little Secret
is a weekly meme hosted by
Under the Covers
. Every Thursday we get to know other bloggers and our readers more intimately by asking them a question hoping to reveal their dirty little secrets.
This week's question:
Shuffle your playlist and give us the first five songs that come up.
Jeremih & 50 Cent - Down On Me
Lansdowne - Used To Be
I am really excited that this was the first question I got to answer. Music means just as much to me, if not more than books and I listen to just about everything.. although I just used the shuffle on my iPhone for this since I am at work!
To Check Out These Artists: