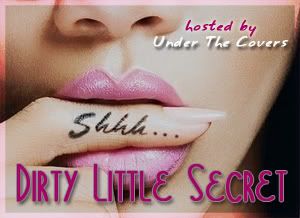 Dirty Little Secret
is a weekly meme hosted by
Under the Covers
. Every Thursday we get to know other bloggers and our readers more intimately by asking them a question hoping to reveal their dirty little secrets.
This week's question:
What book has been sitting in your TBR pile the longest and why haven't you picked it up yet? Or more importantly, will you ever read it now that its been sitting there for forever?
"Feed" by Mira Grant or "Clockwork Prince" by Cassandra Clare. Not sure which has been sitting there longer. To be quite honest I don't know why I haven't read Clockwork Prince yet, I think it's because I don't want to have to wait for the next book to come out so I am putting it off. As far as Feed goes, I just haven't found time to settle into it I guess.. no real reason. Heck, my TBR list is getting longer and longer because I need to catch up review books!
All right everyone, now it's your turn.. what book have you been putting off!?